Global service partners
Our service partners are located all over the world and as a minimum one in every continent. They are the local anchorage of our service network. The offices have all highly trained staff, who speak the local languages and know the hospital and judicial system on the location.
Swift assistance in your own language
If you have an accident or illness, you will receive swift and personal assistance in your own language – no matter where you are.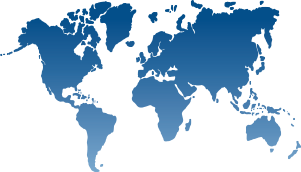 Local help – around the world
Our Euro-Centers provide you with a network of experienced professionals with local presence and know-how on your journey - wherever you are.